This is a current trend to abuse transparency and glass-like surfaces, so here are a few pointers on how I do it with Inkscape.
To see the glassy effect, you will need to place the glass object above a textured surface, otherwise it may not be noticeable enough. A photo is just fine for the job: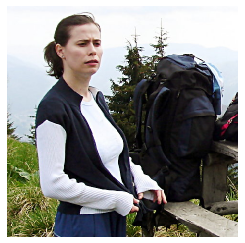 Now draw your glass object, here I used a
rounded rectangle
as I think it look smooth, but it can be anything: circle, ellipse, freeform. Depending on what you want to get (the type of glass) fill it with a light or dark color, with high transparency. Here I used a gradient going from transparent light gray to transparent lighter gray. A stroke (also transparent) is optional: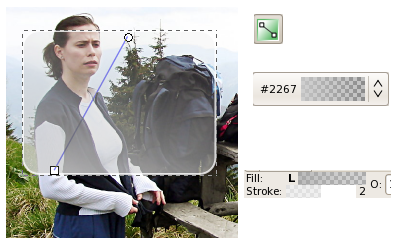 This is the simplest glass: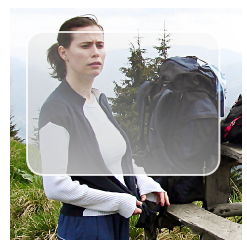 Let's make it stand out better by adding a shadow.
Add a new object with the same shape as the glass but with a slightly larger size (if your glass object is very complex, duplicate it and use
outset
), color it in black and move under the glass, it will work as a shadow: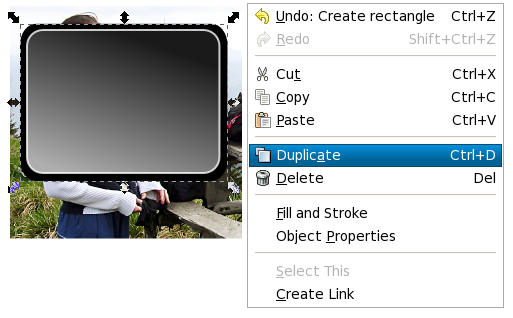 Add
blur
to the shadow and decrease its
opacity
(the transparent glass must have a transparent shadow):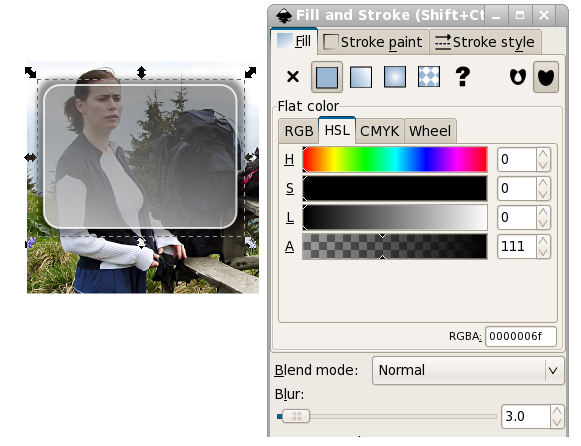 And have the simplest shadow: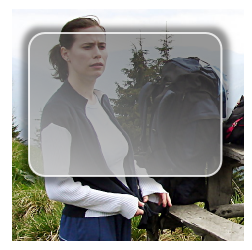 However, I do not like this shadow, it is too dark and it change the color and transparency of my glass object so will use a
Mask
to get a clever shadow.
Duplicate the glass object (I made the copy red only to have it more visible for the tutorial):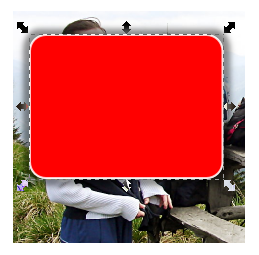 Add a new shape (in my case a rectangle) with a size large enough to cover all the shadow. Color it in
white
(the color is very important for the mask operation) and move it below the glass copy: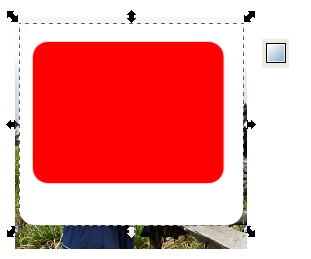 Select both the glass copy and the white object and perform a
Difference
operation: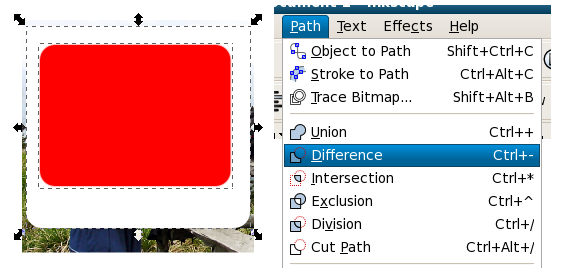 And get a white mask: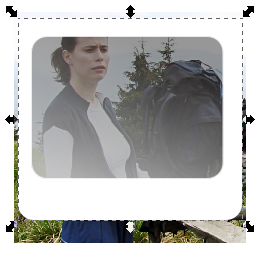 Temporarily move the glass object out of the way (either
Cut
it or
lower
it under the shadow), we need easy access to the blurred shape: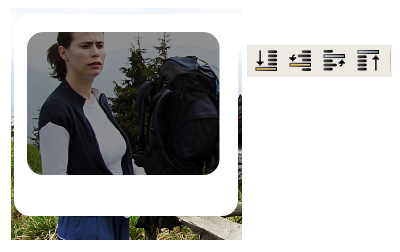 Select the white shape and the shadow and apply the mask: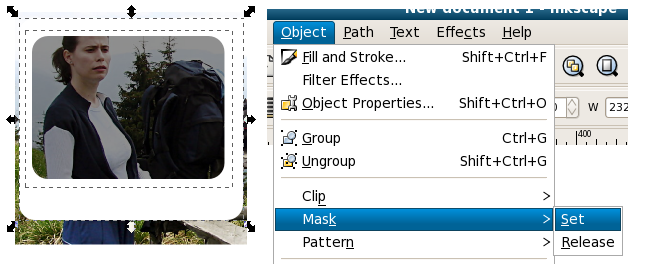 And get this advanced (masked) shadow: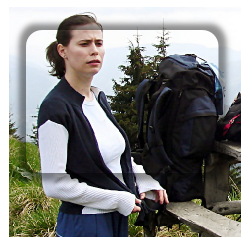 Now put the glass back (
paste in place
or
raise
, depending on how it was put out of the way) and get a much better (in my opinion) glass effect: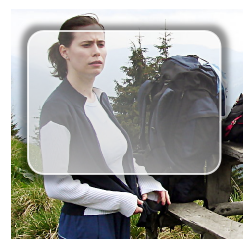 But we can abuse it even more, I will try now a magnification effect, our glass is not plain glass, it has optical properties :D
Duplicate the background photo, put it under both the glass object and its shadow and resize it (keep
Ctrl
pressed to preserve the aspect-ratio) to make it larger (do not add transparency, I made it transparent only to have the resize visible in the tutorial):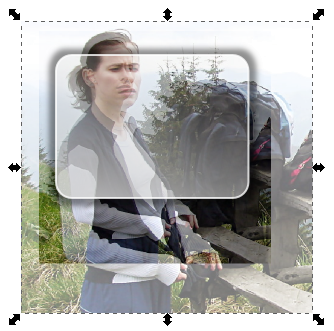 Make another duplicate of the glass object, select it and the resized photo and clip the photo: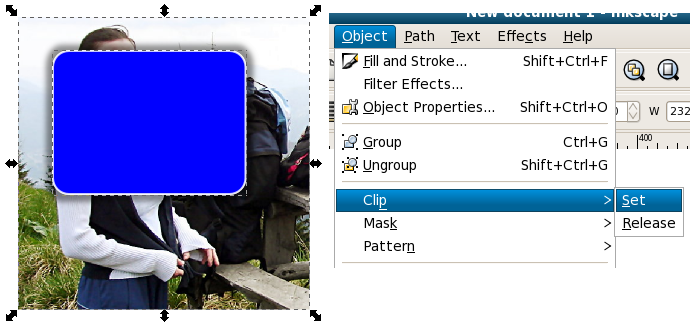 And here is the final result: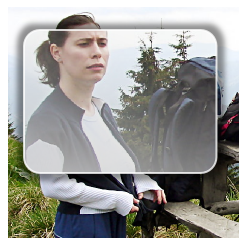 Feedback
You can leave comments, complaints, suggestions, praises on my
blog
.
Update:
a

Romanian translation
is also available.
a disclaimer will appear here soon




Many thanks to my
friends
at
OpenArt.ro
,
www.xdrive.ro
and
Inovatika
for
motivating
me to write this.