Scope
We will try to recreate the actual (as June 2004) OOO Cooperative logo.
The target image (created with
Inkscape
and
GIMP
) is

and our final result will be:
---
Hands on
Start with al ellipsis and a rectangle: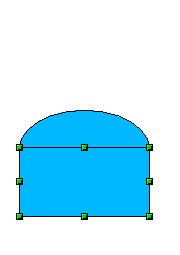 Use

Merge

to create the "body" from those two objects: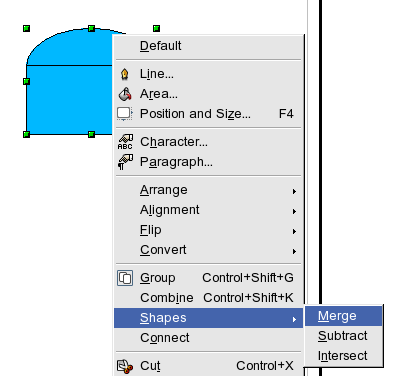 Select the desired color (dark green) and line width (10 pt)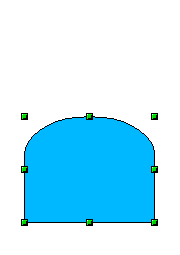 Create the "head" with another ellipsis and adjust color and line width: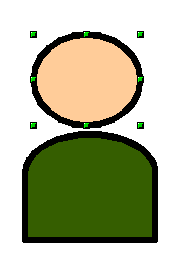 Now we will create the "hair" using a Bezier curve: This part requires careful attention to node manipulation. After the "hair" is drawn, a right color and line width should be used.
Copy and paste this,

Flip Horizontally

and place the copy.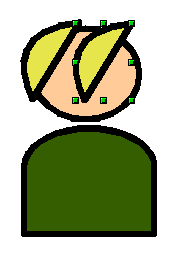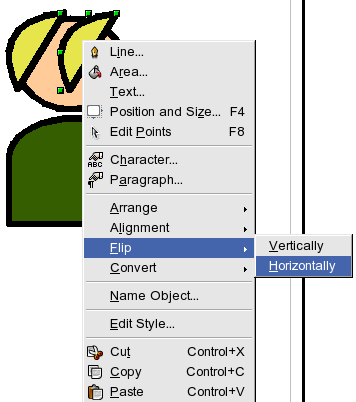 The "eye" is composed from two ellipsis. Copy and paste to obtain the second one
Draw the mouth, also with a Bezier curve: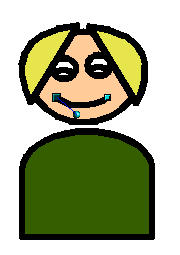 A hard step: draw the body highlight with a closed Bezier curve. Attention to node editing. Fill the shape with white and make it 50% transparent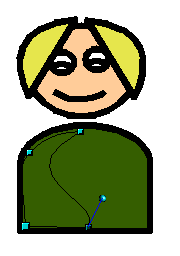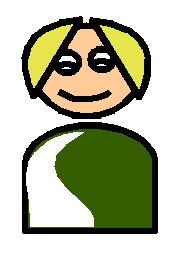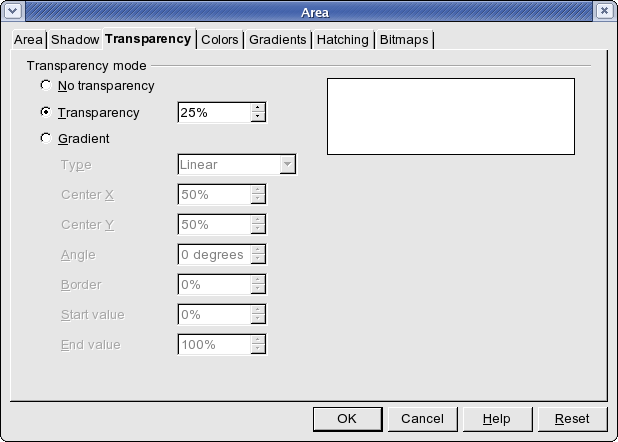 The "hair" highlight is realised in the same manner, but with 25% transparency.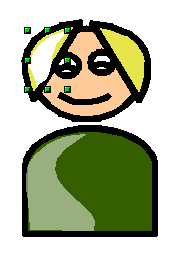 Copy and paste the image for the second people. Change as desired colors for face, hair and body. Repeat the procedure for the third.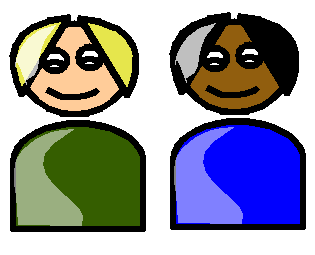 Arrange for a good image placement.
Export image in the desired format (PNG)
---
The final result
We are close, but not yet finished, see the
Postprocessing
section:
---
Postprocessing
Using GIMP the white background was replaced with alpha transparency and the image was scaled down

we are close to the target at the same postprocessing stage:
Also with GIMP add a
Bump Map
filter and a
Drop Shadow
:
The result is pretty close to our target:

This tutorial is free, but if you find it entertaining, pretty please (this is not a requirement, only my humble wish) send an email to dioanad at server gmail.com with thanks for motivating me to publish it and expressing your unhappiness to the same person for destroying my motivation to publish more.
Be nice, polite and do not do nasty things with the address above. Thank you.